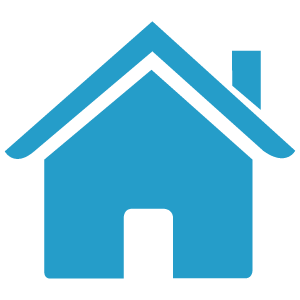 Learning Center Home
Command Line and the Unix Shell¶
Setup¶
Download data-shell.zip and move the file to your Desktop.
Unzip/extract the file. You should end up with a new folder called data-shell on your Desktop.
Open a terminal and type cd, then press the Enter key.
That last step will make sure you start with your home folder as your working directory. In the lesson, you will find out how to access the data in this folder.
Instructions on how to identify a Unix Shell program and open a new a shell
Background¶
At a high level, computers do four things:
run programs
store data
communicate with each other, and
interact with us
The graphical user interface (GUI) is the most widely used way to interact with personal computers.

give instructions (to run a program, to copy a file, to create a new folder/directory) with mouse
intuitive and very easy to learn
scales very poorly

The shell - a command-line interface (CLI) to make repetitive tasks automatic and fast.

can take a single instruction and repeat it
Example
If we have to copy the third line of each of a thousand text files stored in thousand different folders/directories and paste it into a single file line by line.
Using the traditional GUI approach will take several hours to do this.
Using the shell this will only take a couple of minutes (at most).
The heart of a command-line interface is a read-evaluate-print loop (REPL). When you type a command and press Return

the shell reads your command
evaluates (or "executes") it
prints the output of your command
loops back and waits for you to enter another command
The Shell¶
The Shell is a program which runs other programs rather than doing calculations itself.

programs can be as complicated as a climate modeling software
as simple as a program that creates a new folder/directory
simple programs used to perform stand alone tasks are usually refered to as commands.
most popular Unix shell is Bash, (the Bourne Again SHell).
Bash is the default shell on most modern implementations of Unix
A typical shell window looks something like:

first line shows only a prompt

indicates the shell is waiting for input
your shell may use different text for the prompt
do not type the prompt, only the commands that follow it

the second line

command is ls, with an option -F and an argument /
options change the behavior of a command
each part is separated by spaces
capitalization matters
commands can have more than one option or arugment
commands don't always require and option or argument

lines 3-5 contain output that command produced

this is a list of files and folders in the root directory (/)
Finally, the shell again prints the prompt and waits for you to type the next command.
Open a shell window and try executing ls -F / for yourself (don't forget that spaces and capitalization are important!).
Now try
$ ls-F
ls-F: 

command

 not found

Usually this means that you have mis-typed the command - in this case we omitted the space between ls and -F.
Hint
To re-enter the same command again use the up arrow to display the previous command. Press the up arrow twice to show the command before that (and so on).
Working with Files and Directories¶
Other Useful Tools and Commands¶